Fitness + Mindfulness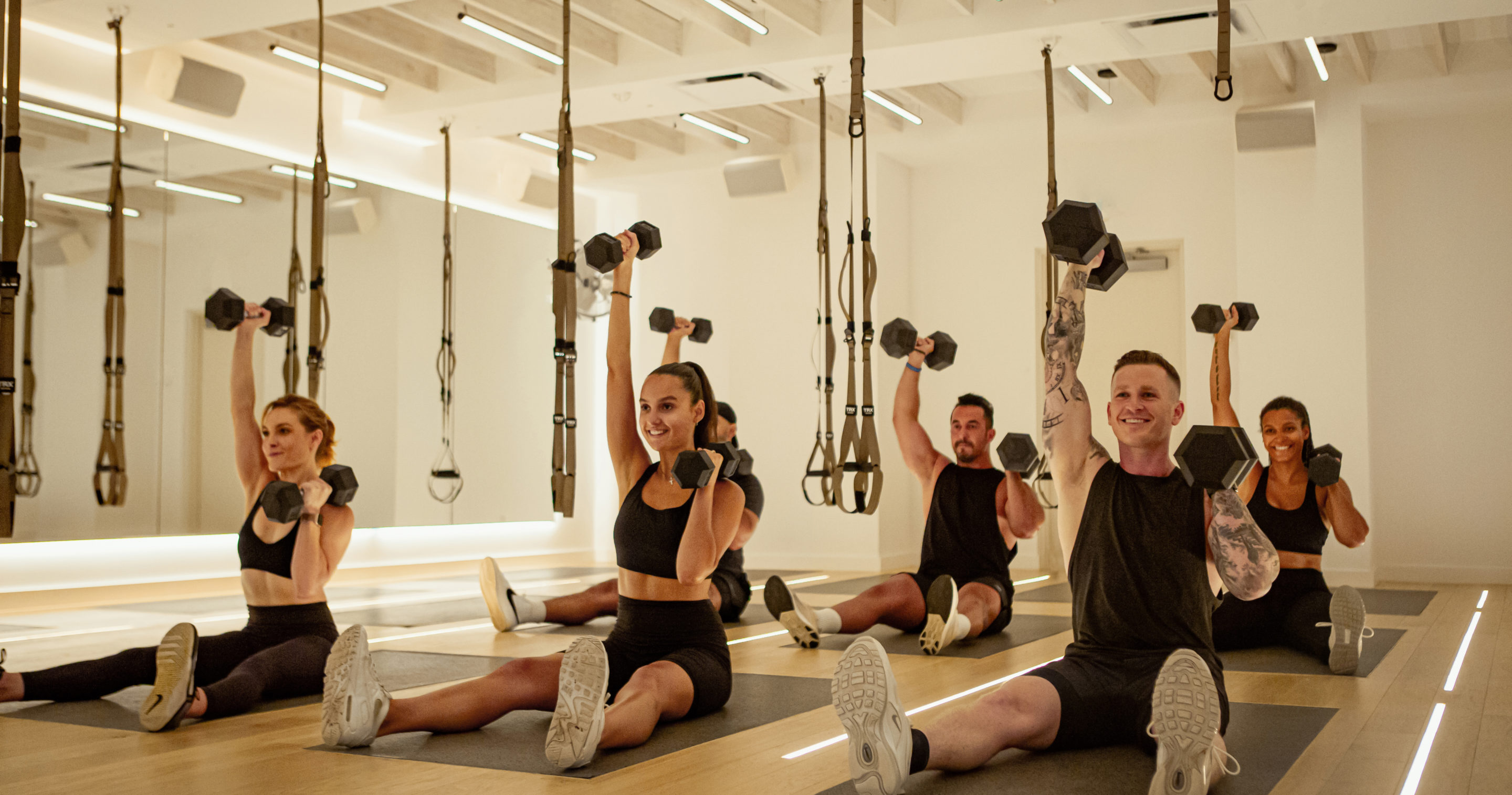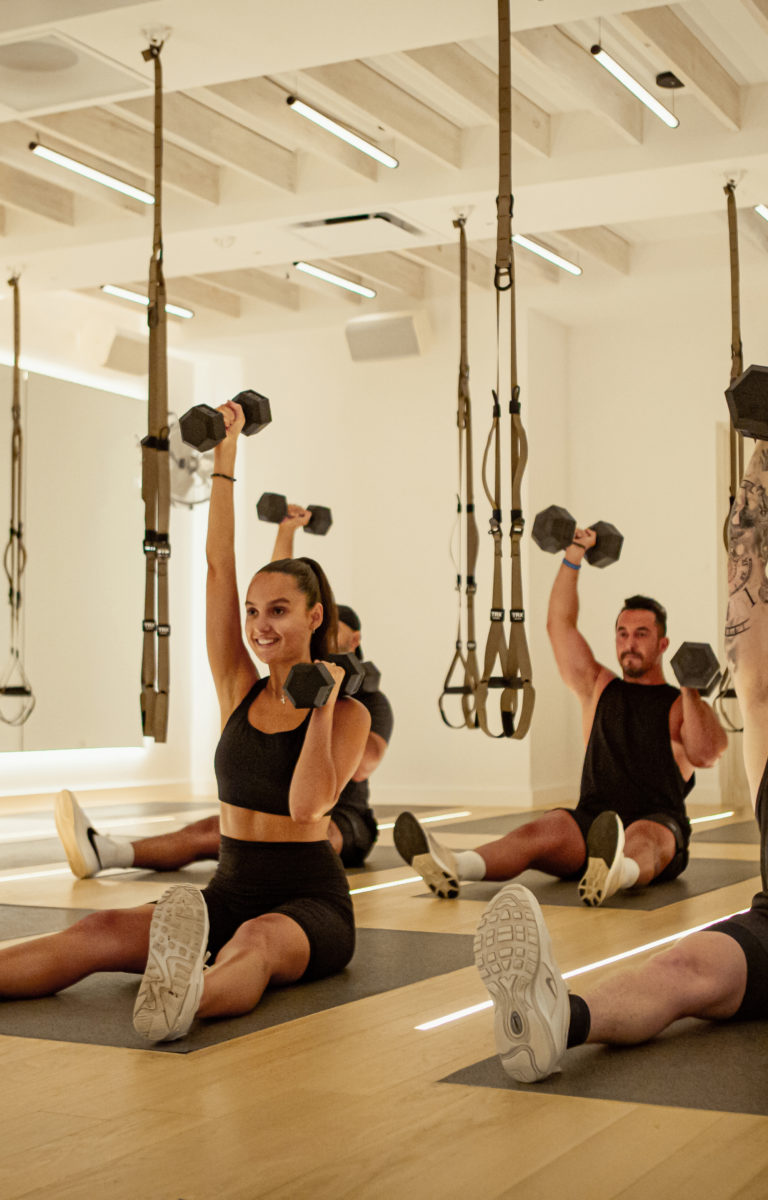 FIRST TIMERS
Mind Body Project classes require no previous experience in meditation or fitness. Our instructors will thoughtfully guide you through the entire journey.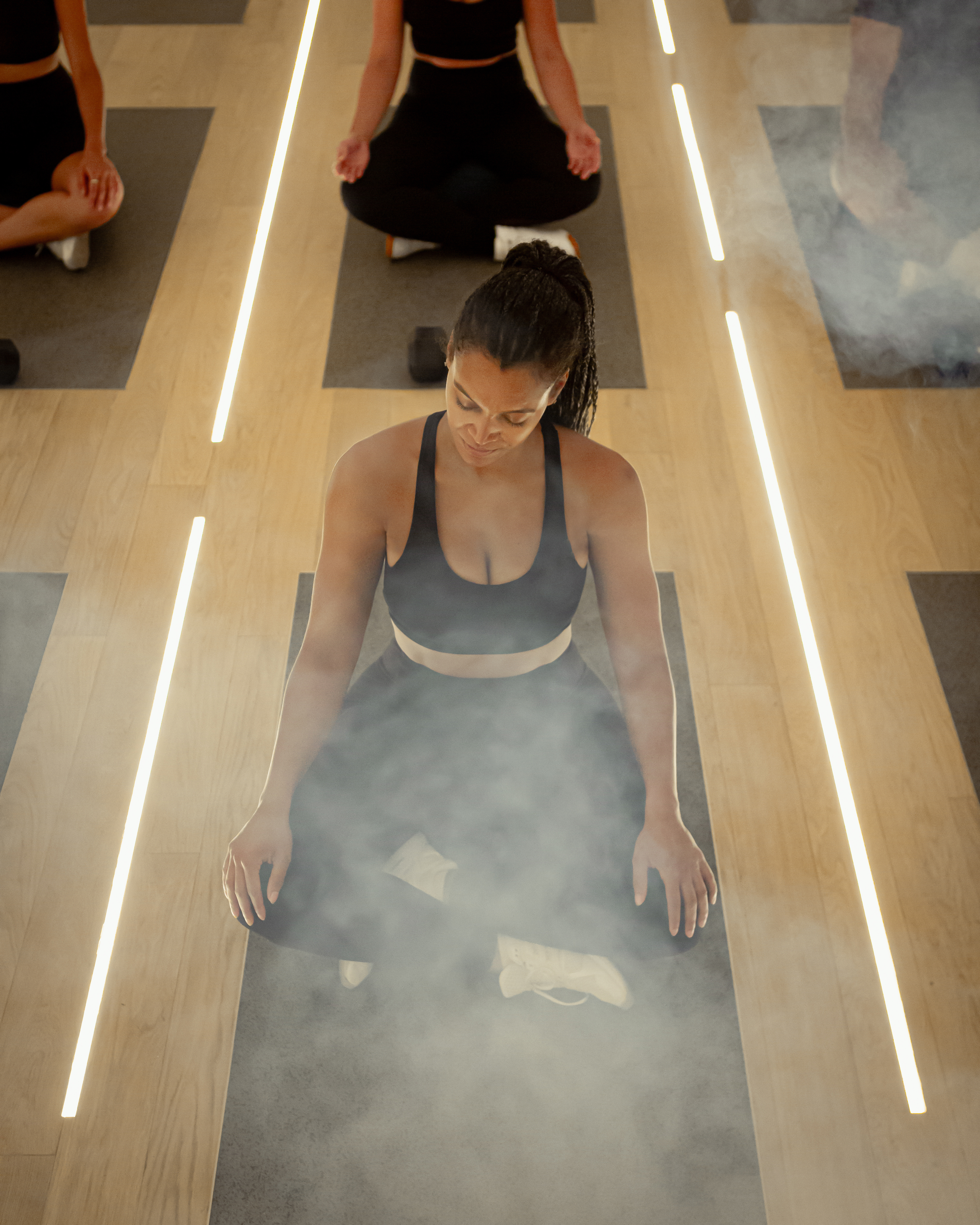 BREATHE
For the first 5 minutes of class, you will be guided through breathwork to ground you in the space and prepare the mind and body for movement.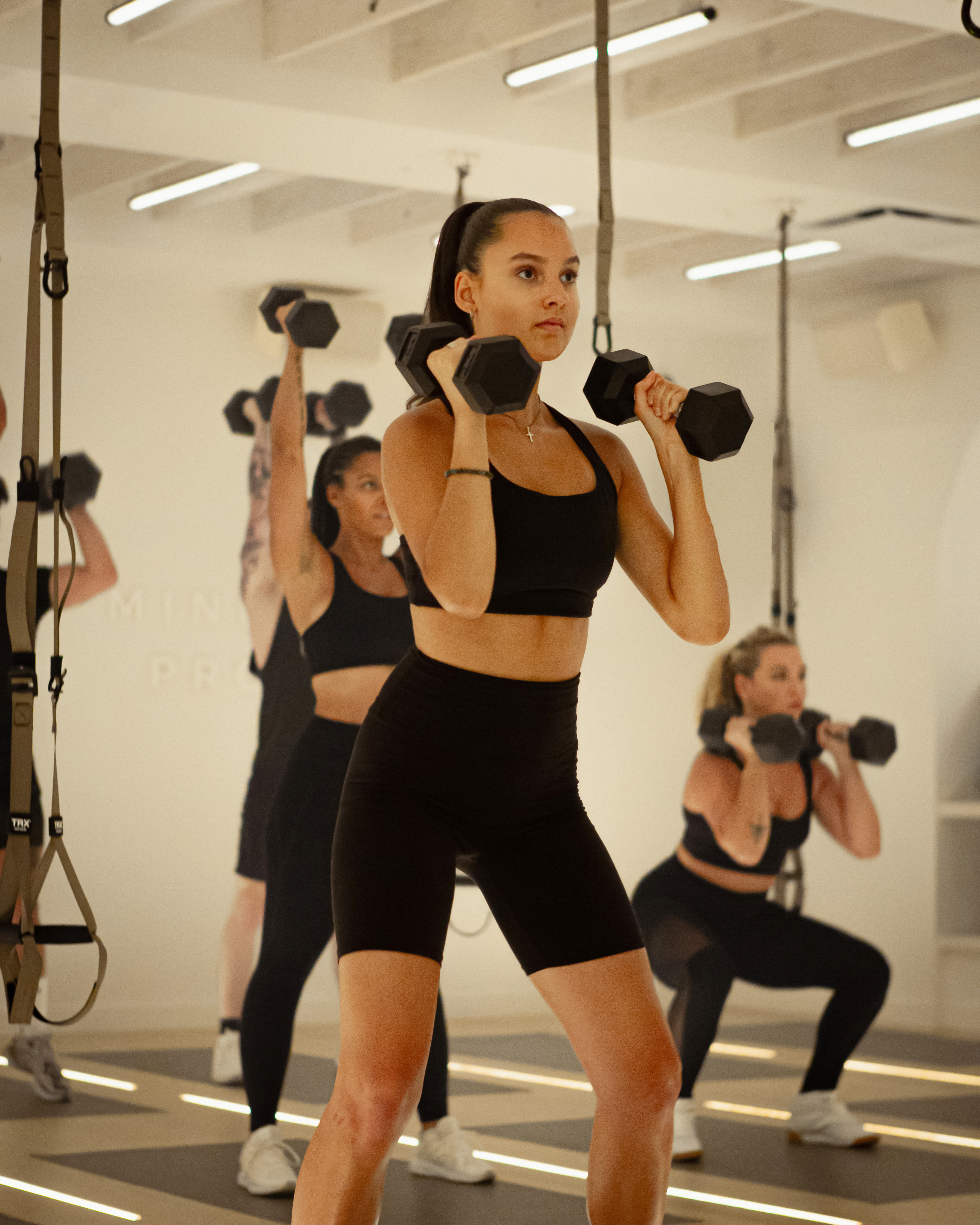 BURN
The next 40 minutes are dedicated to movement ranging from an active warmup, all the way to sweaty, high-intensity movements via TRX, dumbbells, and bodyweight.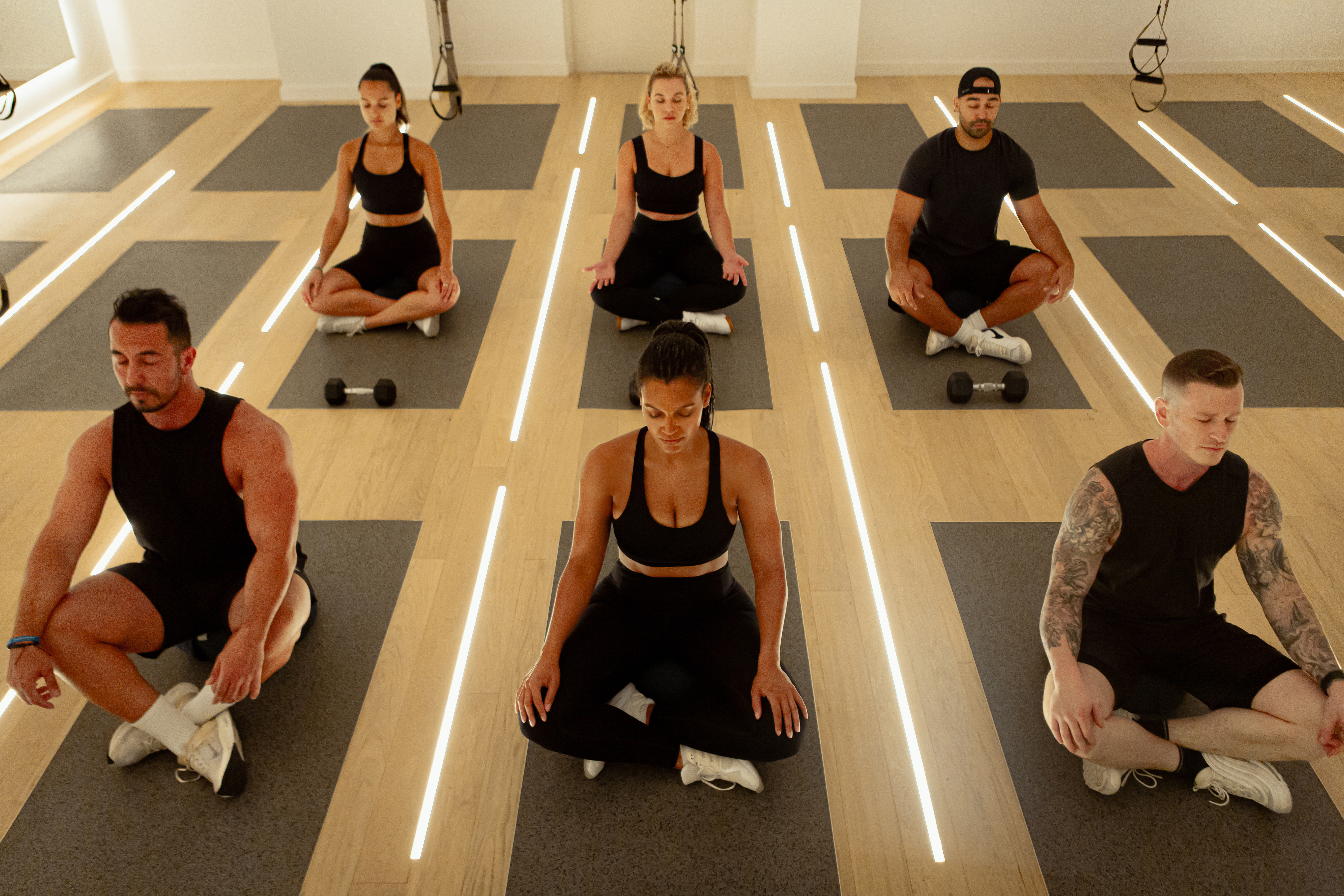 CALM
The final 5 minutes are geared towards rediscovering your mental calmness and sending you off with a feeling of focus and clarity.
The practice of meditation creates a deeper connection between self and the present moment
First Timers
The Mind Body Project experience is for all minds and all bodies. No previous fitness or meditation experience required.
What's Provided
Towel, water, mat, TRX, dumbbells, meditation cushion, and first-class treatment!
What to wear
Workout clothes. Sneakers and athletic wear will do the trick.
Late Policy
Please arrive on time. If you arrive late, we will escort you into the room after the opening meditation. 5 minutes late is our cutoff.
THE BENEFITS
Why Meditation works with High Intensity Interval Trailing (HIIT)
Meditation
Reduces stress and anxiety
Provides mental clarity, calm and focus
Lengthens attention span
Generates kindness, compassion, patience, and tolerance
HIIT
Strengthens, tones, and leaves you sweaty
Provides an effective, comprehensive workout in a short amount of time
Increases metabolism and burns more calories than other workout formats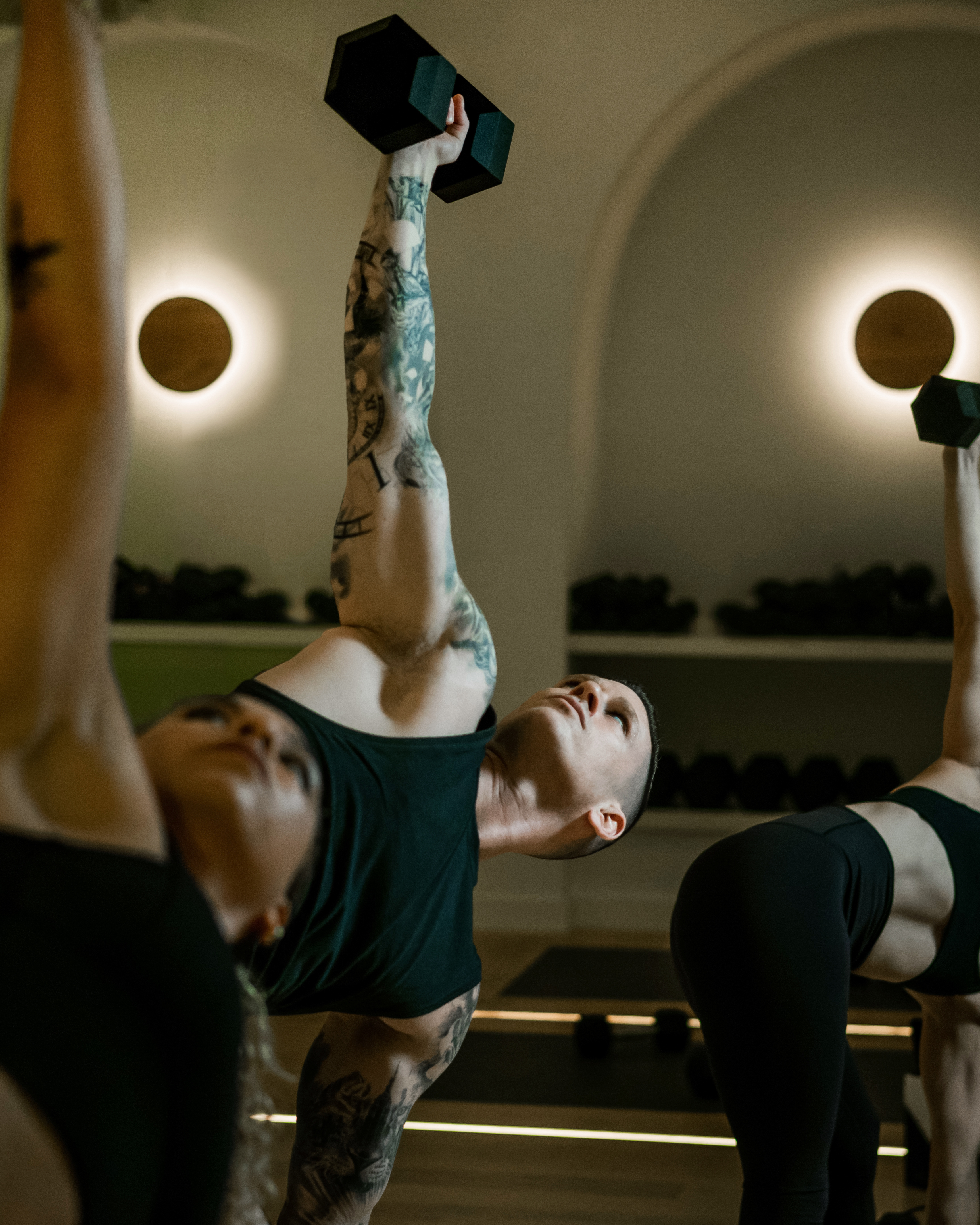 What We Offer
Plans
Buy 1, Get 1 Intro
Single Class
5 Classes
10 Classes
20 Classes
Unlimited Monthly Membership
Package Cost

$37

$37

$180

$350

$660

$300

Number of classes
2 Classes
1 Class
5 Classes
10 Classes
20 Classes
31/month
Cost per class
$18
$37
$36
$35
$33
Most economical
2 guests passes / month

No

No

No

No

Yes

Yes
Frequently Asked Questions
Join the mindfulness movement